Nordstroms Senior Designer Joins Liberty Jane Clothing…
Nov 07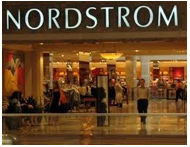 Hiya Folks,
Wow, have we got some exciting news to share…we are adding a new member to the Liberty Jane team this week. Welcome Karin Pascho, (and the crowd goes wild)!
We are thrilled to have her join us on our mission to change the world. Karin will primarily focus on the pattern publishing efforts for the near term. We've got a lot of patterns that have never been released yet, and it will be fun to start working through that backlog with her. Future projects will likely include launching a collection of patterns for girls, (that should be fun!).
In addition to being an amazingly great person – Karin is a professional designer. She worked for 13 years at Nordstroms Corporate Office. (I know, right?!). Before that she was a costume designer.
As a Senior Designer at Nordstroms Karin was responsible for a wide range of design activities, frequently in the Juniors department.  Now she'll be bringing that level of professionalism, talent, and tradecraft to Liberty Jane Clothing. We know you'll appreciate her work.
Join us in welcoming her!
Cinnamon