Pattern Site Browsing issues
Dec 11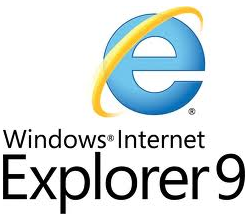 Hi everyone,
If you're browsing on Liberty Jane Patterns with Internet Explorer 8 or 9, then the navigation bar might not be displaying properly. We are working to resolve this issue, but in the mean-time we wanted to point out a few work-arounds for you.
1. You can use another browser. We enjoy Chrome for PCs, or Safari for the MAC. If that's not an option, then…
2. You can click on the "Compatibility View" button on the IE8 or 9 toolbar. This will permit our site to display properly on your browser.
3. You can simply use the "search our site" tool to find what you are looking for…We have good navigation on the toolbars, but if you can't see them, then the only other good option is to use the 'Search' functionality. We've just enabled it on the site – you should be able to see it on the top right corner.
Again, we are working on resolving this issue, until then, we hope you'll use these tips…we appreciate your patience.
Cinnamon & The Liberty Jane Team