7th Day Of Christmas – Win Tights!
Dec 31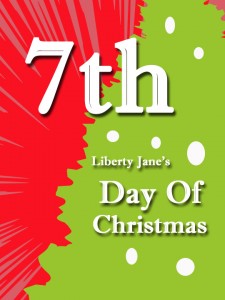 Hi everyone,
Welcome to Day 7 of our 12 Days Of Christmas celebration!
[Giveaway Ended - Congrats to Sharon, the winner of the 7 pairs of tights!]
Today we are giving away … 7 pairs of doll sized tights to one lucky winner. Ever since we came across this post over on pinterest, we've had a blast creating tons of tights! We had a cute pair of cream tights featured in the outfit that we sold with our Mia Doll a few months ago, you can see those in the highlighted picture below. The giveaway will include those same cream tights along with a brown diamond pattern, grey pin stripe, solid black, solid navy, and two pair of OG Outfitters striped tights (purple and the pink/black/grey). Your doll will look great and be able to mix and match these fun tights into lots of different looks!
Since it's New Years Eve, we thought it'd be fun to hear how you like to celebrate…
To enter simply respond to this post and complete this sentence:
"My New Years Eve plans include [insert here] … "
Comments must be left (on this blog post) by midnight (pacific), today, 12/31/2012.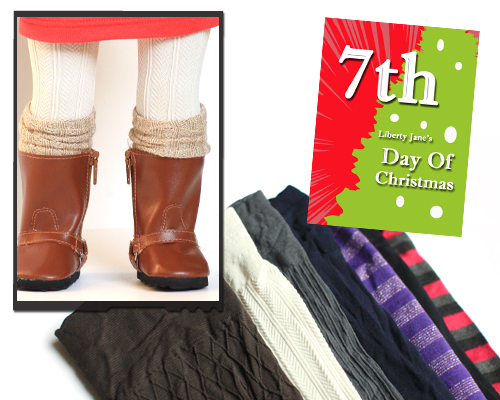 One entry per person.
No purchase necessary, void where prohibited.
The winner will be chosen randomly from the comments received and contacted through the email provided in the comment.
We will choose a winner and announce it in tomorrow's post to let everyone know who won.
Okay, good luck, and if we've forgotten anything we will modify and/or update this post as needed.
Happy New Year,
Cinnamon & The Liberty Jane Team
Ps. Thank you for participating in the Day 6 Giveaway for those cute shoes… Yesterdays winner was Pam, Congrats Pam!