11th Day of Christmas – More Doll Shoes!
Jan 04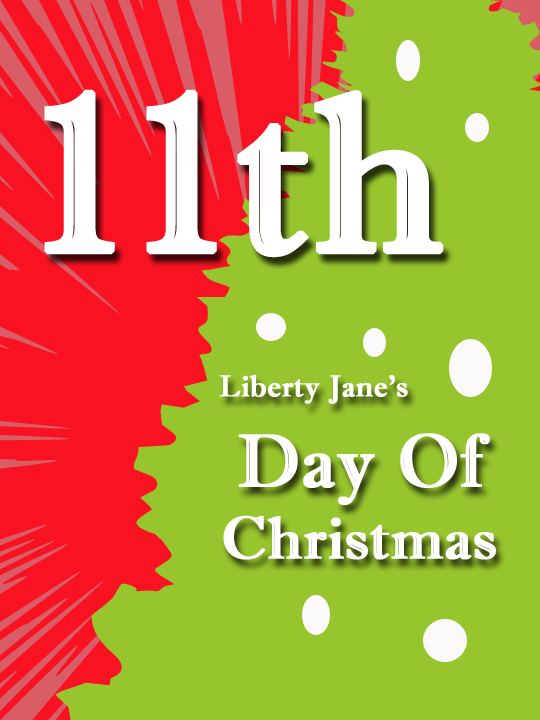 Hi everyone,
Welcome to Day 11 of our 12 Days Of Christmas celebration!
[Giveaway Ended - Congrats to Sarah, the winner of the 11 pairs of doll shoes!]
We have had so much fun with this celebration of giveaways! It looks like you've all been having a great time too… SInce we had such a great response to the shoe giveaway on day 6 we decided to do it again, but bigger and better this time!
So, Today we are giving away … 11 pairs of doll shoes to one lucky winner!
Giveaway includes: Red, yellow, and blue tennis shoes; Silver,orange, white criss cross, and white bow sandals; white and black flip flops; and Gold and Silver slip on flats!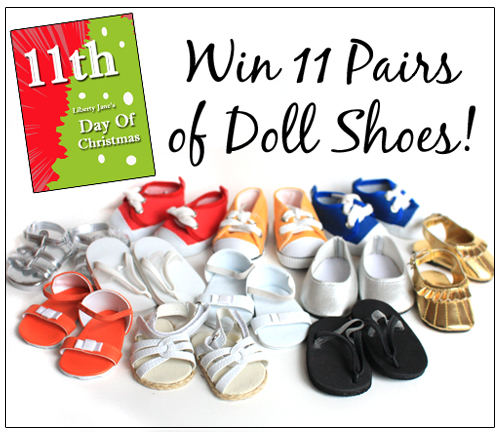 It's time to start planning for spring fashion, can you believe it? We 'd love to know what types of designs you're hoping to see at Liberty Jane Clothing and/or Liberty Jane Patterns…
To enter simply respond to this post by commenting below and complete this sentence:
"I'd love to see [insert what you want to see] made as a… [Pattern or Buy It Now clothing item] for … [insert what type of doll]…"
Comments must be left (on this blog post) by midnight (pacific), today, 1/4/2013.
One entry per person. No purchase necessary, void where prohibited. The winner will be chosen randomly from the comments received and contacted through the email provided in the comment. We will choose a winner and announce it in tomorrow's post to let everyone know who won.
HAppy New Year,
Cinnamon & The Liberty Jane Team
Ps. The winner of yesterday's give-away is Debbie! Congrats Debbie