9th Day Giveaway – One Direction Doll Fan Pack!
Jan 02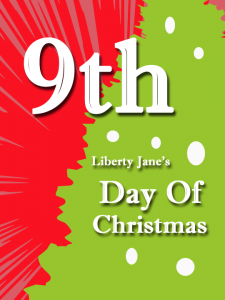 Hi everyone,
Welcome to Day 9 of our 12 Days Of Christmas celebration!
[Giveaway Ended - Congrats to Cynthia who won this fun collection of One Direction items!]
Today we are giving away … A 9 piece collection of doll sized One Direction fan items to one lucky winner! For 8-14 year old girls, One Direction is all the rage right now… So the same might be true for your American Girl dolls too! This ultimate fan pack includes a hard cover full color 80 page mini book, teddy bear with 1D tee, heart pillow with 1D image, and 6 photocard posters! I think I already hear the squeals of delight….
Collections and obsessions are a fun part of life. I know that American Girl Dolls are at the top of most of your lists, but today I thought it'd be fun to share something else your passionate about or love to collect.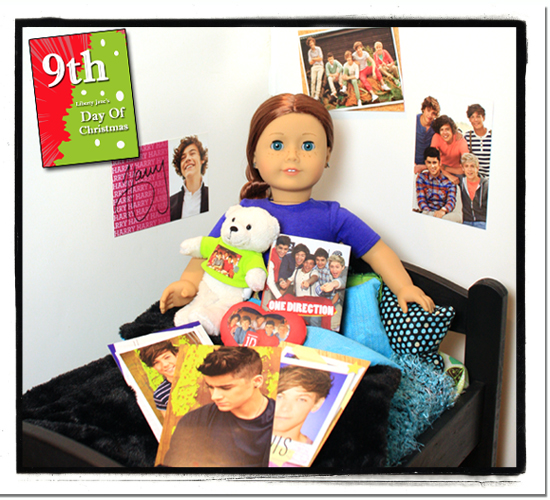 To enter simply respond to this post in the comment box below and complete this sentence:
" I love to collect [insert here]… because [tell us why]"
Comments must be left (on this blog post) by midnight (pacific), today, 1/2/2013.
One entry per person.
No purchase necessary, void where prohibited.
The winner will be chosen randomly from the comments received and contacted through the email provided in the comment.
We will choose a winner and announce it in tomorrow's post to let everyone know who won.
Okay, good luck, and if we've forgotten anything we will modify and/or update this post as needed.
Happy New Year,
Cinnamon & The Liberty Jane Team
P.S. Thanks to everyone for participating in yesterday's giveaway! The winner of the 8 patterns is Country Crafter – Congrats!!