12th Day of Christmas – 2014
Jan 05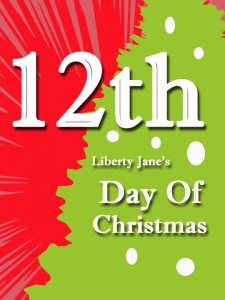 Hi everyone,
Welcome to Day 12 of our 12 Days Of Christmas celebration!
Today we are giving away … 12 patterns to 12 separate winners! Each winner can custom select 12 patterns from the Liberty Jane Collection (this means the pattern brand is Liberty Jane Clothing). You will have until January 31,2014 to make your selection, so any of the new LJC patterns that are released before then can also be included in your prize. Pictured below is a collection of LJC patterns currently available for purchase (most of them anyway…).

To enter simply respond to this post in the comment box below and complete this sentence:
"The 12 Days of Christmas has been [insert here...] but would be even better next year if [tell us how...]"
Comments must be left (on this blog post) by midnight (pacific), today, 1/5/2014.
One entry per person. No purchase necessary, void where prohibited. The winner will be chosen randomly from the comments received and contacted through the email provided in the comment. We will choose a winner and announce it in tomorrow's post to let everyone know who won.
Merry Christmas,
Cinnamon, & The Liberty Jane Team
PS. Day 11 Winner was Hiedi, she won the Britex fabrics and trims! Congrats!