4th Day of Christmas – 2013
Dec 28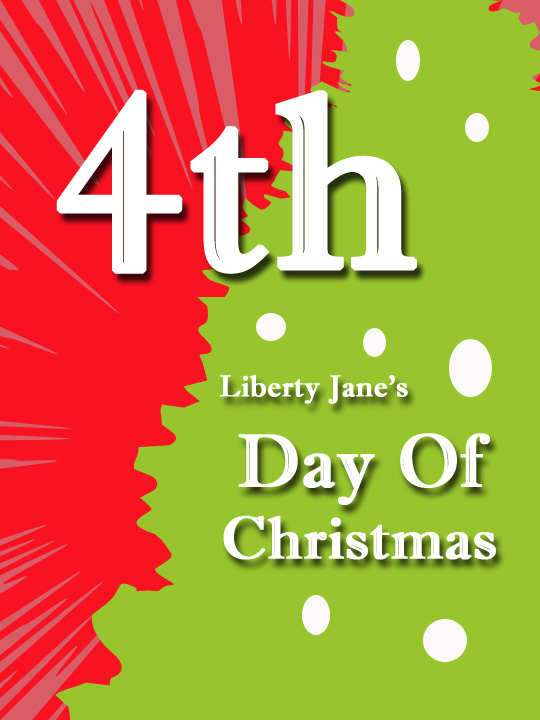 Hi everyone,
Welcome to Day 4 of our 12 Days Of Christmas celebration!
[Giveaway Ended - Congrats to Cheryl M. She won my 4 favotite sewing supplies!]
Sewing is definitely a fun and rewarding skill, but sometimes there are parts of the process that can just frustrate me beyond belief! I absolutely love it when I come across a product/tip/or trick that solves some of these frustrations… Fraying fabric, tiny hems, tangled bobbins, and stepping on lost pins in the carpet were some of my top dilemas to solve early on and now I can't imagine my sewing journey without these fun finds!
Today we are giving away … 4 of my favorite sewing supplies to one lucky winner! All items are brand new and happen to be different colors but you can see mine in the background of the image below

Grabbit – A magnetic pin cushion. This is just so fun to swipe over the floor or table top and quickly pick up all the pins at once!
Wonder Tape – double sided transparent, perfect for tiny folds, hems, and applying velcro!
Fray Check – Love this for delicate fabric edges!
Bobbin Saver – Perfect for keeping bobbins organized!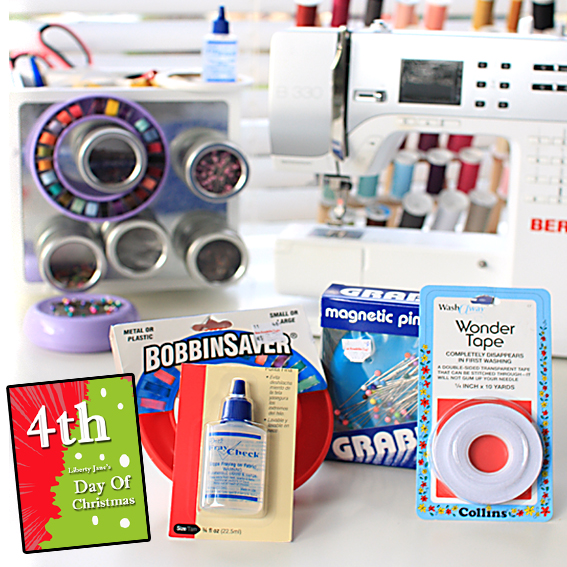 To enter simply respond to this post and complete one of these sentences (depending on if you are an experienced seamstress or new to sewing and looking for some time saving tips and tricks):
"My favorite sewing supply or trick is [insert name] because [tell us why] … "
"My biggest sewing challenge is [insert name] because [tell us why] … "
Comments must be left (on this blog post) by midnight (pacific), today, 12/28/2013.
One entry per person.
No purchase necessary, void where prohibited.
The winner will be chosen randomly from the comments received and contacted through the email provided in the comment.
We will choose a winner and modify this post tomorrow to let everyone know who won.
Okay, good luck, and if we've forgotten anything we will modify and/or update this post as needed.
Merry Christmas,
Cinnamon & The Liberty Jane Team
Ps. Congrats to Mitzi, she won yesterdays giveaway – the 3 LJC tees!