5th Day of Christmas – 2013
Dec 29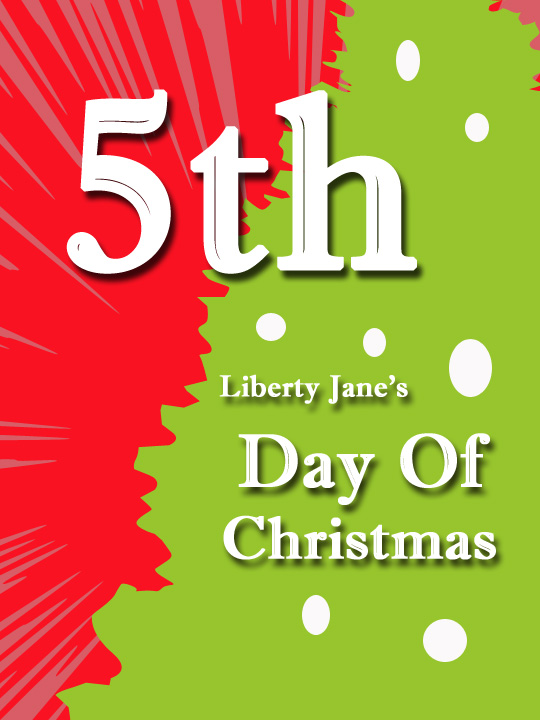 Hi everyone,
Welcome to Day 5 of our 12 Days Of Christmas celebration!
[Giveaway EDNED - Congrats to Angelique, Katie, Melanie, Beth, and Michelle!]
The response to the day 1 giveaway was so amazing we thought we'd circle back to the cute little JANES again…
Today we are giving away … 5 pairs of JANES to 5 lucky winners! (each winner will receive one pair chosen from the available colors shown below).
At Liberty Jane, we love to design! We pride ourselves in current contemporary on-trend designs for 18 inch American Girl dolls. Interesting and unique fabrics, detailed design elements, and a great fit are an important part of the overall look. For today's comment, we'd love to hear your thoughts. What items do you think we are missing from our catalog of designs? What would you like to see offered either as a pattern or as a buy it now ready made item?
To enter simply respond to this post and complete this sentence, (doesn't have to be word for word):
"I'd love to see Liberty Jane offer [insert here] as a [sewing pattern or physical product]"
Comments must be left (on this blog post) by midnight (pacific), today, 12/29/2013.
One entry per person.
No purchase necessary, void where prohibited.
The winner will be chosen randomly from the comments received and contacted through the email provided in the comment.
We will choose a winner and modify this post tomorrow to let everyone know who won.
Okay, good luck, and if we've forgotten anything we will modify and/or update this post as needed.
Merry Christmas,
Cinnamon, & The Liberty Jane Team
PS. Congrats to Cheryl M. She won the Day 4 Giveaway!