8th Day of Christmas – 2013
Jan 01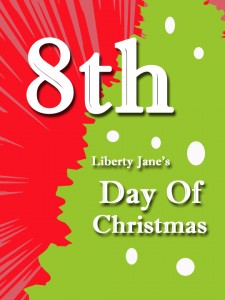 Hi everyone,
Welcome to Day 8 of our 12 Days Of Christmas celebration! And Happy New Year too!
[Giveaway Ended - Congrats to Ashley! She won 8 Liberty Jane Clothing Patterns]
Today we are giving away …  8 free Liberty Jane Clothing patterns (Click Here to View our Complete collection available on Pixie Faire) to one lucky winner. Any 8 at any price! This is a perfect way to stock up for a new spring wardrobe for your doll or add some fun new styles to your shop! Your American Girl® Doll, BFC, INK.®, Karito Kids®, Hearts for Hearts®, or Ellowyne® Doll will love this!
Or maybe your goal for 2014 is to start a craft business – this would be a great start! Find more info on how to do that at our website – MAKE SELL GROW
To enter simply respond to this post in the comment box below and complete this sentence:
"My goal for 2014 is to…"
Comments must be left (on this blog post) by midnight (pacific), today, 1/1/2014.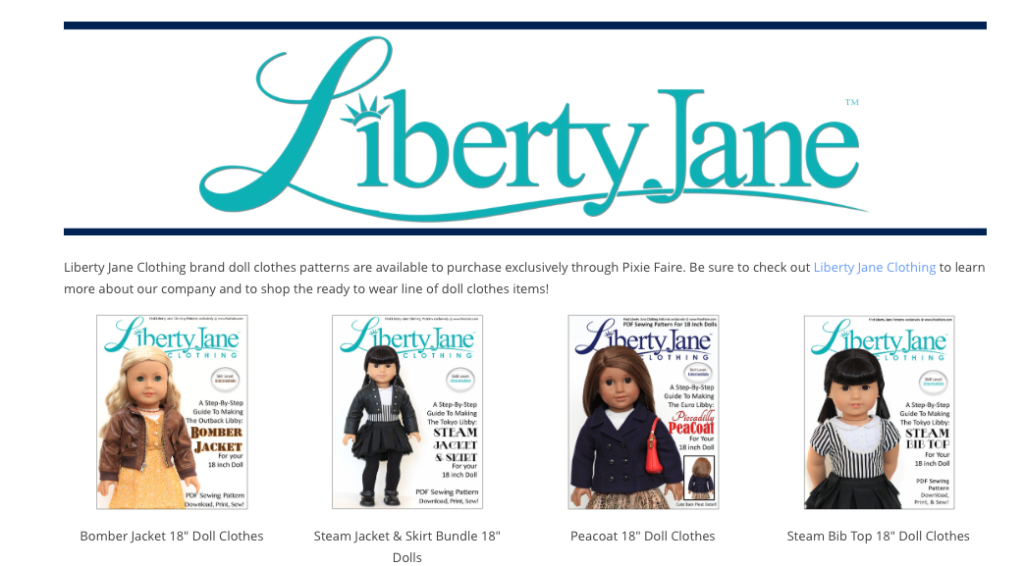 One entry per person.
No purchase necessary, void where prohibited.
The winner will be chosen randomly from the comments received and contacted through the email provided in the comment.
We will choose a winner and announce it in tomorrow's post to let everyone know who won.
Okay, good luck, and if we've forgotten anything we will modify and/or update this post as needed.
Happy New Year!
Cinnamon & The Liberty Jane Team
PS. Yesterday's winners are - [Day 7 - Congrats to Carol, Paige, Olivia, Madison, Tiffany, Lori-anne, and Jackie!]