2nd Day of Christmas – 2013
Dec 26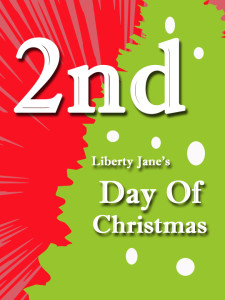 Hi everyone,
Welcome to Day 2 of our 12 Days Of Christmas celebration!
One of the parts I love about sewing is learning new things and passing along my knowledge to others. This past year I had the opportunity to write and photograph the content for the new Idiots Guides: Sewing book. The book is designed for beginners, filled with full color illustrations, step by step photo's, and dozen's of fun projects to practice the skills learned. Both Melinda and Karin (from The Liberty Jane Team) worked with me to create all the cute projects featured in the book…
[Giveaway ENDED - Congrats to LaDonna and Rebecca they will each receive an autographed copy of Cinnamon's Sewing Book!]
Today we are giving away TWO physical copies of The book Idiots Guides: Sewing by Cinnamon Miles (that's me!).
This book is such an amazing resource!  You find it at your local book store or online at Amazon. It is available in print and just recently released in the kindle version!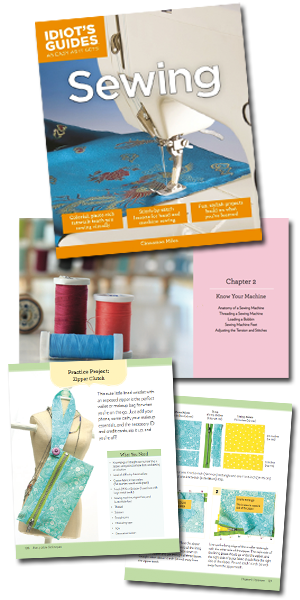 We are giving away two separate copies, two winners will be selected. Each copy will be autographed by Cinnamon too!
To enter simply respond to this post and complete this sentence:
"The first sewing project I made was…(insert here) "
Comments must be left (on this blog post) by midnight (pacific), today, 12/26/2013.
See more of the book in this video below…
One entry per person.
No purchase necessary, void where prohibited.
The winner will be chosen randomly from the comments received and contacted through the email provided in the comment.
We will choose a winner and modify this post tomorrow to let everyone know who won.
Okay, good luck, and if we've forgotten anything we will modify and/or update this post as needed.
Happy Holidays,
Cinnamon, & The Liberty Jane Team
PS. Thanks to everyone who participated in yesterdays giveaway! There were over 700 comments – Wow! The winner of the red JANES shoes is Olivia, she's been contacted by email – congrats!